Plumbing ~ Heating ~ Gas Fitting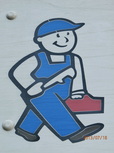 Since 1983, David M. Murphy Plumbing, Heating and Gas Fitting, Inc., has been providing quality plumbing and heating services to residents and businesses in the Merrimack Valley. We value our reputation as a professional, reliable company. Customer satisfaction is our top priority. We offer prompt, courteous specialized service ~ the right tools and the right skills to get the job done.
Whether you are remodeling a kitchen or bathroom or replacing a water heater or upgrading a heating system, or need general plumbing service or repairs, we are here to service your needs.

---
Services we offer...
Bathroom Remodeling
Boilers
Commercial Services
Custom Design
Custom Work
Design and Engineering
Energy Management Systems
Forced Hot Water and Steam Heat Systems
Gas
Gas Fitting
Gas Systems
Installations
National Grid VPI Installer
Oil Conversions
OSHA Compliant
Plumbing
Remodeling and Renovations
Residential Services
Ventilation Systems
Water
Water Heaters



---

Need to upgrade your heating system?
Need to replace your old boiler with a high-efficiency model?
Considering converting your heating system from oil to gas?
Contact us to schedule an appointment for a free estimate

Thinking of remodeling your Kitchen or Bathroom?
Turn your dream into reality!
We can help you design a room that is both functional and eye-pleasing. Contact us now to schedule an appointment for a free estimate.

---

Heating systems should be inspected and serviced annually before "Old Man Winter" arrives. Proper heating system maintenance will keep your system running smoothly when you need it the most. We will service your system for optimal performance to keep you warm during the cold winter months.

---

We have the right tools and the specialized skills
to service all your general plumbing, heating and gas fitting needs.
Call today for an appointment.
Also available 24 hrs/7 days for emergency service.

---